2018 F-59 4x2, Morgan Olson P-700 Step Van / Walk-in (Stock #J0A16674)
Photo shown is a library image. Exact options and accessories may vary. Please contact us for more information.
Chassis Details
Vehicle Body
Specialty Vehicle
Interior Color
Seats Not Included (No Pedestal)
Exterior Color Description
Oxford White
Engine
Regular Unleaded V-10 6.8 L/415
Transmission Type
Automatic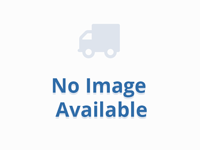 P-700 Features
Exterior Cab:
Aluminum Lift Up Hood
Windshield Glass Installed in Rubber Harness
Dual Head Mirrors, Stainless Steel with 6" x Upper and 6" x 6.5" Lower
Front Bumper: Ford - 9" Chassis Supplied

Cab Doors:
Sliding Doors with Black Framed Sliding Window
Side Door Inner Pannel, Plastic
Side Door Handle, Black Key to Lock

Exterior Body:
Rear Sonar System
Additional Lower Rub Rail (In-Line with Back Panel Edge)
Translucent Roof Material
Delete Morgan Olson Logo's
Mud Flaps-Galvanized Anti-Sail Brackets with Black Mudflap
Grab Handles - (3)-30" Handles Located at 60"
1 @ Roadside Door
2 @ Rear Door
Vent in Roadside Cab Skirt

Rear Door:
60" Roll-Up Door - Transglobal Extreme Duty Dura-Plate
Maximum Security Lock with Inside Release
Brush Seals for Sides and Top of Roll Up Door
P700 - Has Option for Twin 29" Swing Doors
Transport Security Best Lock w/ Core

Rear Bumper:
Loop Style Spring Bumper
Full Width D-Rubber Bumper Protector

Exterior Lighting:
LED Stop/Turn & Back-Up Lights (4 Red, 2 White)
Rectangular Headlamps
Clearance and Marker Lights LED
LED Front Park Lights
Hood Marker Lights LED

Paint and Decal:
Body White
Front Bumper Black
Back Bumper Black
4-Hubs Same as Body

Interior Cab:
Heavy Duty Windshield Wiper Motor Top Mounted
Intermittent Wiper Switch
Wiper Linkage Cover
Driver and Passenger Sun Visor, Black Tinted Plastic
Overhead Compartment with Door on Passenger Side
High Output Heater with Electric Controls
Dome Light 4" Round LED, Centered in Cab with Rocker Switch on Dash
Gray Plastic Roof Liner in Cab with 1" Insulation
Power Point Mounted in Instrument Panel
USB Charger Powered on Accessory
Cockpit Style Dash AM/FM/CD Radio (w/ 2 Speakers) with Weather Band and Clock
Rear Back up Camera w/ Monitor Built into Display
Aluminum Removable Engine Box Cover
Driver's Convenience Center Mounted to Engine Box, Includes Two
Cup Holders, Clipboard Holder, and Miscellaneous Storage
Two Speed Fan Located on Instrument Panel
Contoured Entry Handrail
Safety Tread on Cab Steps

Cargo Area:
Aluminum Extruded Ribbed Floor
Wheel Box - Smooth Aluminum
T-Stud Side Wall Stiffeners on 32" Centers
Two 4" Round LED Recessed Mounted Dome Lights
3 Way Switch in Cab and Cargo Area
Aluminum Bulkhead with Center Sliding Door, 30" Opening, 77" High
2 Rows Per Side of 24" Deep Fixed Parcel Shelving Located at 33" & 59"
P700 - Receives Lower Folding Shelves

Safety Items: Includes DOT Inspection
2.5# Fire Extinguisher (Mounted on Curbside Toeboard)
First Aid Kit (Mounted Above Curbside Door)
Reflector Kit (Mounted Under Drivers Seat)

Contact Akins Auto Group for more info.
(770) 661-0331
Vehicle Available NOW in Winder, GA